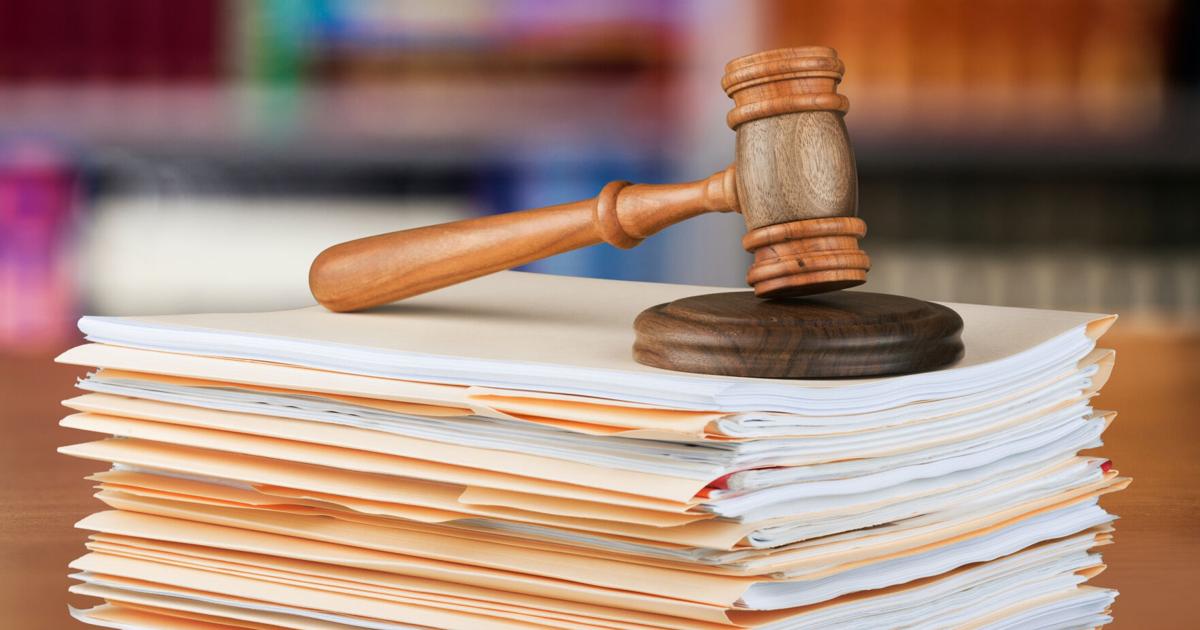 Washington Bar Association Dismisses Complaints Against Stevens County Attorney | Washington
(The Center Square) – The Washington State Bar Association Disciplinary Board has dismissed complaints filed by three Grant County law enforcement officials against Stevens County District Attorney Tim Rasmussen , which conducted an independent investigation into allegations of misconduct.
"I'm glad the disciplinary board decided I didn't do anything unethical," said Rasmussen, who declined to comment further.
The complaints against him were filed in May by Grant County Deputy Sheriff Ryan Rectenwald, who still serves, and former Sheriff Tom Jones and his brother, Chief Ken Jones, who both left their posts. .
The complaints responded to a final report in the form of a letter Rasmussen submitted earlier this year to Grant County District Attorney Kevin McCrae.
"It is unfortunate that an elected judicial officer and prosecutor could broadcast such vicious and untruthful statements and potentially get away with it," Tom Jones wrote in his complaint to the Office of Disciplinary Counsel.
Ken Jones said in his complaint that the "enormous amount of stress and anxiety" that resulted from Rasmussen's report led him to seek counseling.
He and the other two plaintiffs accused Rasmussen of taking politically motivated actions and making unsubstantiated opinions and allegations.
"Mr. Rasmussen had a job to do and failed miserably," Ken Jones said in his complaint.
Rasmussen told The Center Square in June that he believed the three complaints "are meant to intimidate me and were made in retaliation."
In an Oct. 7 letter to each complainant, Marine Busse, the lawyer's intake specialist, wrote that there was not enough evidence in the complaints to warrant further action. The parties had 45 days to appeal the dismissals.
"Based on the information we have reviewed, we do not believe we can prove by a clear preponderance of evidence that Rasmussen violated ethical rules. We do not believe we can prove that the letter contained information that Rasmussen knew to be false, or that Rasmussen's interactions with the media were intentionally harmful," Busse wrote.
In his report, Rasmussen concluded that, at least in the case of Kevin Jones, state crimes, such as misconduct, fraud, and theft, may have occurred. Additionally, he said there were possible federal crimes, such as failure to provide honest service. However, he declined to file a criminal complaint due to the "overall complexity" of the situation.
"The main obstacle to any prosecution is the Sheriff's approval for this behavior and the absence of policies to prevent it from happening. The involvement of the Sheriff himself in these practices explains why there was no policies preventing these practices," Rasmussen wrote.
Last fall, former Grant County prosecutor Garth Dano, who retired in late December, asked him to review a complaint against Ken Jones. Questions had been raised about the time Jones was spending away from his job in Grant County to provide law enforcement services in Seattle for $75 an hour.
A complaint had been filed by Chief Deputy Dustin Canfield, who later resigned over allegations of retaliation and has since filed a complaint alleging "retaliatory conduct" by the sheriff and undersheriff.
Former Deputy Chief Darrik Gregg is also involved in the lawsuit seeking $10 million in damages.
According to Rasmussen's report, Canfield told Sheriff Jones that there was an ongoing conversation within the office that deputies could not do the job due to Chief Jones' absences.
Rasmussen was tasked with sifting through hundreds of pages of documents related to the sheriff and his salaried employees providing services in Seattle during a period of riots in 2020-21.
After this review, Rasmussen determined that Chief Jones had misaccounted for his time back home, and Sheriff Jones and Rectenwald had sought to cover up the discrepancies.
On several occasions, Rasmussen determined that Chief Jones was paid for 27-hour workdays.
Wenatchee Police Capt. Edgar Reinfeld conducted an independent investigation into the situation in late 2021 and suffered three violations against Chief Jones.
Rectenwald, who had requested Reinfeld's investigation, was later assigned by Sheriff Jones to investigate the matter further. He cleared Chief Jones of any wrongdoing.
Rasmussen said the undersheriff did not flag a potential conflict during the investigation.