Trent Linville's law firm announces digital makeover
FRANKLIN, Tenn. – A new website is the first of many digital updates for The law firm of Trent Linville. The website, which was designed and is operated by Spring Hill-based Conversion First Marketing, is aimed at desktop and mobile device users and shares additional information about the services provided by the company.
Representatives from the office explain that visitors to the site can now find information on everything from trust planning to wills and powers of attorney, which are just a few of the firm's services, which also include:
Estate planning. Individuals and families who wish to establish a plan for their estate after their death can trust the law firm of Trent Linville to help them. Each initial visit includes an estate planning session, an estate inventory and appraisal, and a personalized consultation of client needs. For many, the next step is to structure a revocable living trust, which is crucial if a client wants their children and other beneficiaries to avoid probate and reduce estate taxes due on death.
Administration of estates and trusts. When a person dies with or without a will, their estate (the sum of their assets) may be subject to probate, which is the legal process by which assets are transferred to an heir after someone dies. . Trent Linville Law Firm can help clients put protections in place to keep this time-consuming and costly process to a bare minimum.
Real estate closures. Whether clients are buying their first home or their perfect vacation property, the closing process allows the client to take possession of a property and ensure that said property has a free and clear title.
Family estate planning. If the client has children, they are the top priority. Estate planning for families with children ensures that they will be placed in the care of a trusted friend or family member in the event the client dies before reaching the age of majority. Without planning ahead, children can lose their property and find themselves stuck in a lengthy legal battle. They will only get the remaining asset balance once they turn 18.
In addition to the services listed above, the new website also offers the possibility of making an appointment online. By doing so, clients will have access to an experienced legal team who can help them navigate the tricky world of business law, real estate and estate planning. The new site is creating a library of articles, videos and other information to help clients better understand important legal topics.
Trent Linville's law firm welcomes new clients across Nashville and Franklin. For more information or to see the new site in action, visit https://www.linvillelegal.com/.
Media Contact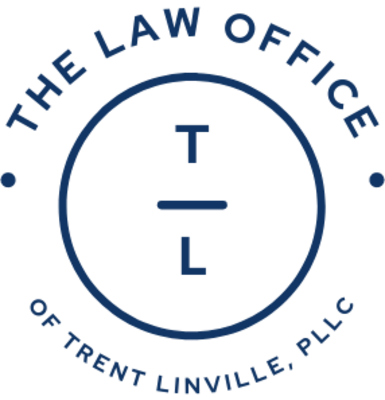 Company Name
The Law Firm of Trent Linville, PLLC
Contact Name
Trent Linville
Call
615-512-9670
Address
725 Cool Springs Blvd, Suite 600
Town
franklin
State
NT
Postal code
37067
Country
United States
Website
https://linvillelegal.com/