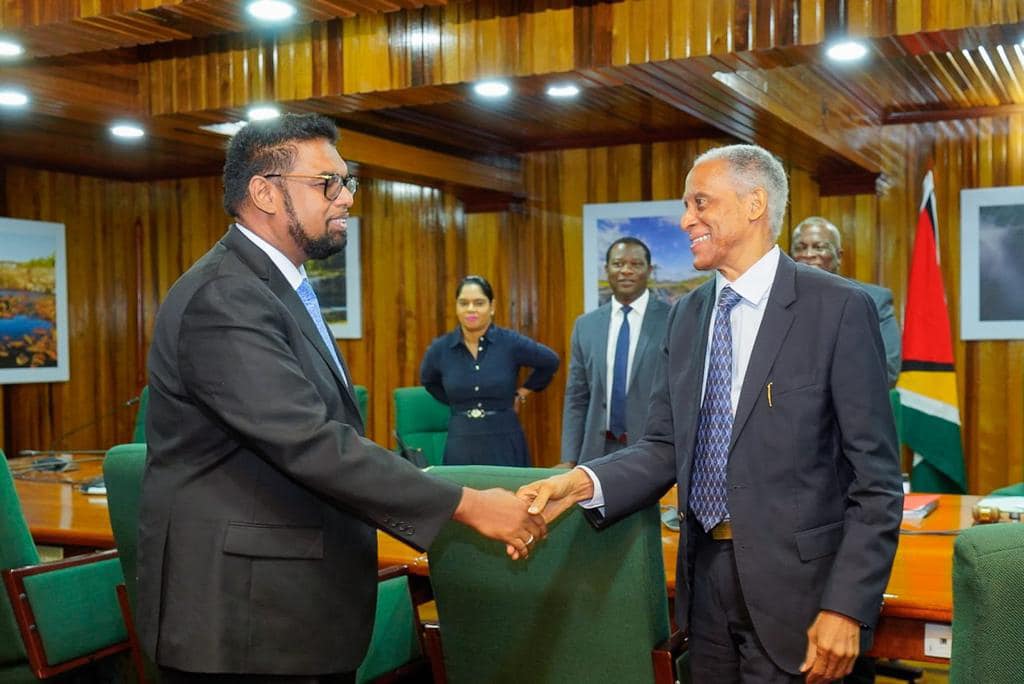 The President of the CCJ will address the Bar Association
Justice Adrian Saunders, President of the Caribbean Court of Justice (CCJ) will address the Guyana Bar Association's annual dinner tomorrow and explain how that country's membership in the Court has advanced regional jurisprudence.
Judge Saunders' visit comes after the court presided over a series of Guyana cases related to the December 2018 no-confidence motion against the government, the appointment of retired Judge James Patterson as Chairman of the Election Commission of Guyana and a series of cases arising from the general elections of March 2, 2020 which resulted in major decisions.
A statement issued today by the CCJ said that in his keynote address tomorrow, the CCJ President "intends to share other views and expand on why and how he thinks the choice that Guyana did, advanced our Caribbean jurisprudence and helped secure the rule of law in Guyana."
As part of his visit, the President of the CCJ will meet with Judge Yonette Cummings-Edwards, Chancellor (ag) of the Judiciary of Guyana. He has already paid a courtesy visit to President Irfaan Ali and will also meet with the Attorney General, Anil Nandlall and Dr. Carla Barnett, new Secretary General of CARICOM.
The statement said that a courtesy visit to the leader of the opposition would have been facilitated "but this position is now vacant".
During his brief visit, the CCJ President will also participate and address students from the Guyana Bar Association and the University of Guyana student symposium on "Pathways in the Legal Profession".