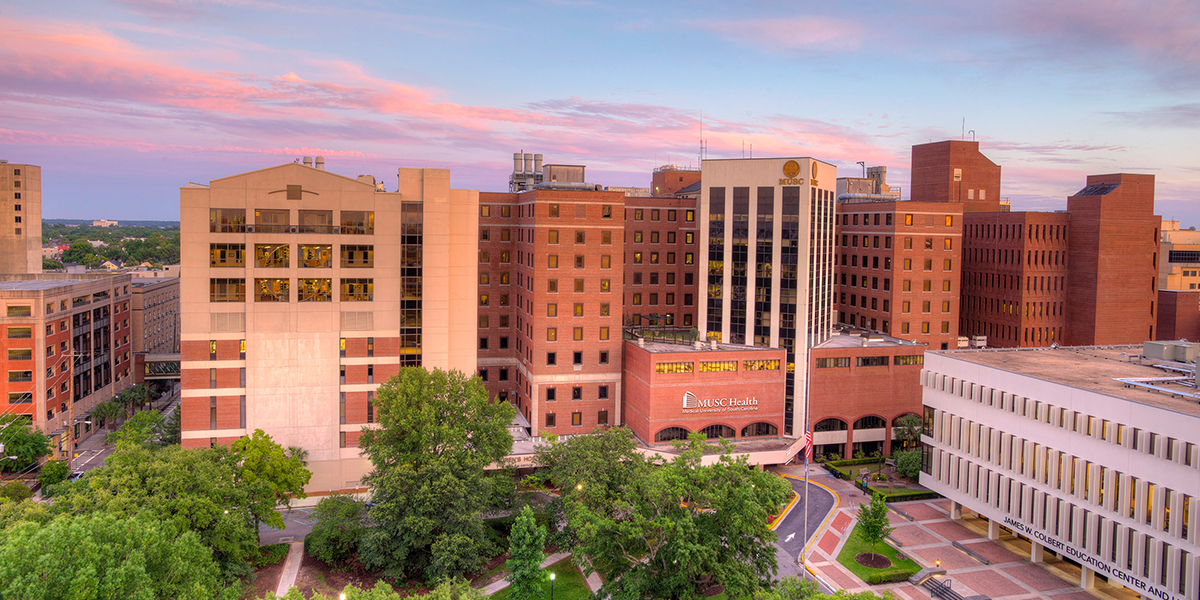 Legal assistance | MUSK | Charleston, South Carolina
"This is a cooperative effort between the Charleston Lawyers Club and MUSC's off-campus housing" This legal service is for MUSC students only. For legal advice, MUSC students can directly contact an attorney on this list to arrange a 20-minute pro bono consultation at a mutually convenient time. If you need additional legal representation, you should make the necessary fee arrangements with the attorney.
Disclaimer: The lawyers listed are not employed by MUSC nor are they agents of the University. These attorneys volunteer their time and talents as part of a long tradition of providing limited free legal services. MUSC welcomes and encourages all attorneys to participate, but does not select participating attorneys or endorse their qualifications. It is a private relationship between you and the lawyer you choose. MUSC will not be a party to this relationship and no information derived from this private relationship will be shared with MUSC. You can contact anyone on this list. If for any reason the selected lawyer is unable to assist you, you should contact another lawyer on this list. Do not contact a lawyer if you are already represented by another lawyer.
Please send feedback on this program to MUSC's off-campus housing office. Your suggestions and comments will let us know if the program is beneficial to students and will help us improve the program.
Consult a copy of the Landlords and Tenants Act.
Participating lawyers offering legal advice
David F. Aylor
David Aylor, law firms
24 broad street
Charleston, South Carolina 29401
843-577-5530
843-577-9204 (fax)
[email protected]
David Aylor
Criminal defense and traffic accident cases
Ellen H. Babb
Babb Law Firm, LLC148 ½ East Bay Street
Charleston, South Carolina 29401
843-406-7737
[email protected]
Babb Law Firm
Personal Injury, Criminal Defense, Probate, Family Law
Brown Stone
The Law Office of Peter David Brown, PA
749 Johnnie Dodds Boulevard, Suite A
Mount Pleasant, South Carolina 29464
843-971-0099
[email protected]
Criminal Defense, Workers Compensation, Traffic Violations, DUI Defense, Personal Injury, Auto Accidents, Nursing Home Negligence, Expungements
Richard C. Burke
Burke Law Firm
Box 20097
Charleston, SC 29413
843-577-8090
843-577-8092 (fax)
[email protected]
General civil representation, landlord-tenant
Drew Carroll
Joye Law Firm, LLP
5861 Rivers Ave, Suite 101
North Charleston, South Carolina 29406
843-554-3100
[email protected]
Criminal defence, traffic offenses
Legal Access to Charleston
1630, rue de la Réunion, office 106
Charleston, SC 29406
843-640-5980
[email protected]
Civil matters, including housing, contracts, civil rights, consumer issues, taxes, guardianships, wage theft, and victims' rights
Michael Coleman
The Coleman Law Firm
107 West Seventh North Street
Summerville, SC 29483
843-747-1108
843-747-1118 (fax)
[email protected]
D. Jay Davis, Jr.
Young, Clement, Rivers, LLP
28 broad street
Charleston, South Carolina 29401
843-577-4000
General civil representation
Young, Clements, Rivers
[email protected]
Medical malpractice defense, general civil litigation, wills, practice training, corporate transactions
Derek F.Dean
Law Firms of Simmons & Dean
147 Wappoo Creek Drive, Suite 604
Charleston, South Carolina 29412
843-762-9132
843-406-9913 (fax)
[email protected]
General civil representation, landlord-tenant disputes
Joseph P. Griffith, Jr., Esquire
Law Firm Joe Griffith, LLC
7 State Street
Charelston, SC 29401
843-225-5563
843-722-6254 (fax)
[email protected]
Joe Griffith Law Firm
Civil and criminal law, wrongful death and catastrophic bodily injury
Evan Guthrie, Squire
Evan Guthrie Law Firm
164 Market Street, Suite 362
Charleston, South Carolina 29401
843-926-3813
[email protected]
Evan Guthrie Law Firm
Estate Planning Probate Divorce Family Law & Wrongful Death & Personal Injury
Sean A. O'Connor
Finkel Law Firm, LLC
3955 Faber Place Drive, Suite 200
Postal address: PO Box 225
Charleston, South Carolina 29402
843-576-6304
843-577-5135 (fax)
[email protected]
General civil representation, commercial and real estate litigation, insurance litigation, landlord-tenant litigation
Dale M. Savage
Dale Savage Law Firm, LLC
260 Coleman Boulevard West, Suite B
Mount Pleasant, South Carolina 29464
843-530-7813
[email protected]
wild dale
Criminal defense, family law and personal injury
John P. Seibels, Esq.
Seibels law firm
165-A King Street
Charleston, South Carolina 29401
843-722-6777
843-722-6781 (fax)
[email protected]
General civil representation; labor law and landlord/tenant law, small businesses, incorporations
Mrs. Chilton Grace Simmons
Hood Law Firm, LLC
172 Reunion Street
Charleston, South Carolina 29402
843-577-1203 Direct Line
843-577-4435
[email protected]
General civil representation, medical malpractice defense, landlord-tenant disputes, general contract matters
Christopher B. Staubes, III
Clawson & Staubes, LLC
126 Seven Farms Walk
Office 200
Charleston, South Carolina 29492
843-577-2026
843-722-2867 (fax)
[email protected]
Small businesses and incorporations
Mrs. Denise G. Swope
Swipe Law Firm, Pennsylvania
1535 Sam Rittenberg Boulevard, Suite E
Charleston, South Carolina 29407
843-852-4925
843-852-4929 (fax)
[email protected]
Family law, wills, general representation, criminal defense
Morgan S. Templeton
Elmore & Wall
145 King Street, Suite 302
Postal address: PO Box 1200-29402
Charleston, South Carolina 29401
843-329-9500
843-329-9501 (fax)
[email protected]
General civil litigation, medical malpractice defense
R. Bruce Wallace
Nexsen Pruet, LLC
205 King Street, Suite 400
Postal address: PO Box 486-29402
Charleston, South Carolina 29401
843-577-9440
843-414-8222 (fax)
[email protected]
Bodily Injury, Wills, Estate Administration, Landlord-Tenant, General Civil Representation
David B. Yarborough, Jr.
Yarborough Applegate LLC
291 East Bay Street, second floor
Charleston, South Carolina 29401
843-972-0150
[email protected]
Yarborough Applegate
General civil litigation
Adam D. Young
Adam Young Law Firm
455.5 King Street
Charleston, SC 29403
843-724-1563
888-671-6790
[email protected]
Adam Young Law Firm
Personal injury and criminal defense