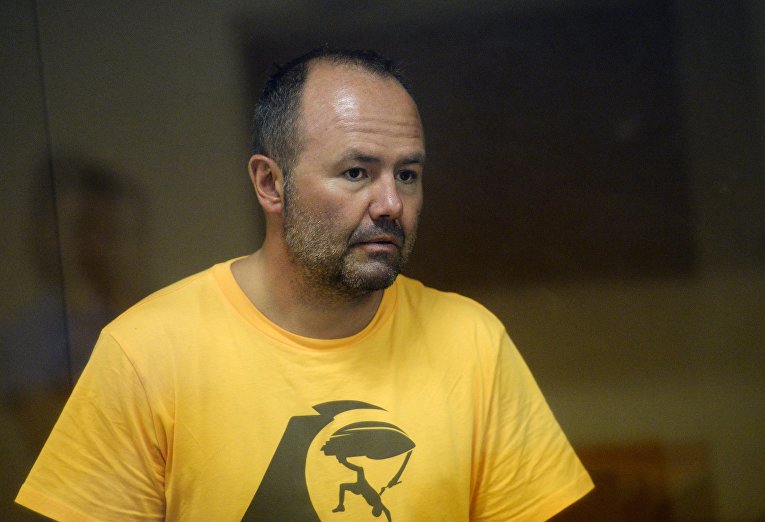 Lawyer Tretyakov gets 7 years in prison for legal assistance to Roscosmos subsidiary
MOSCOW, October 5 (RAPSI) — The Khimki City Court sentenced lawyer Igor Tretyakov to seven years in a penal colony in the Roscosmos embezzlement case, a RAPSI correspondent reported from the courtroom.
Tretyakov was also fined 400,000 rubles (about $7,000 at the current exchange rate). He was held in the courtroom, according to Judge Oksana Kulbaka.
The court also sentenced the ex-CEO of the Scientific Union SA Lavochkin Sergey Lemeshevsky and the head of the Union's legal department Yekaterina Averyanova to 7.5 and 6 years respectively in a penal colony. The defendants were also sentenced to fines of 500,000 and 300,000 rubles ($8,500 and $5,000).
According to lawyer Stanislav Shostak, who is defending Tretyakov, his client spent a total of 5 years in detention and under house arrest, which is equivalent to 5 years in prison. The defense is appealing the conviction.
A criminal case for embezzlement of a Roscosmos subsidiary was opened in July 2018. Investigators said the defendants defrauded the Roscosmos subsidiary by signing fraudulent contracts for the provision of legal services with the law firm . All work would have been carried out by the company's own specialists. The aggregate sum of payments to the company reached 330 million rubles ($5.6 million).