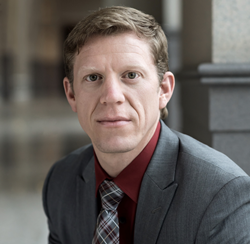 Law Firm of Steven Rodemer, LLC Announces Additional Practice Area Led by Attorney Andrew Holmes

COLORADO SPRINGS, Colorado (PRWEB)
May 05, 2022
The Law Office of Steven Rodemer, LLC, a Colorado Springs law firm, announces the addition of Andrew Holmes, to head our FAA litigation department. Andrew is a Kansas licensed attorney, whose practice is limited to federal administrative and district court actions. Andrew will lead our new practice area, Federal FAA Litigation.
As an accomplished pilot with hundreds of flying hours, Andrew understands FAR from a unique perspective that most lawyers don't. Andrew's practice is limited to defending FAA certificate holders in federal administrative and medical actions against their certificate.
We look forward to helping pilots, air traffic controllers and other certified aviation professionals protect their future.
*The Law Office of Steven Rodemer, LLC is a criminal defense and FAA defense law firm located in Colorado Springs, CO. We are continually recognized as a leading firm for exceptional, client-focused service. More information can be found at http://www.coloradospringscriminaldefense.net or Law Office of Steven Rodemer, LLC 90 S Cascade Ave., #1420 Colorado Springs, CO 80903
Share the article on social networks or by e-mail: