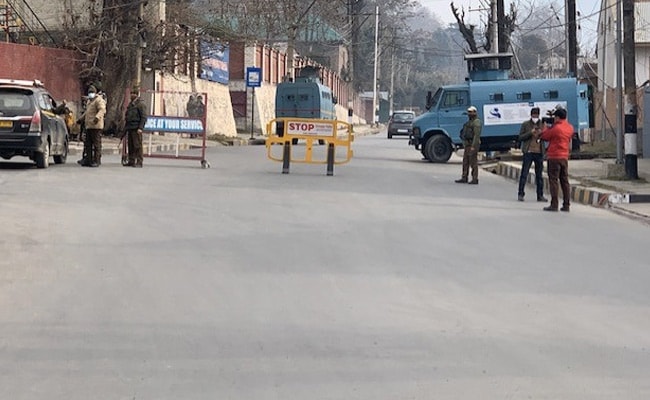 J&K: Police raid homes of former bar association president in connection with murder of lawyer
Srinagar: Jammu and Kashmir Police (J&K) said on Wednesday they raided four locations in Srinagar city, including the residence of the former president of the High Court Bar Association (HCBA) , Mian Abdul Qayoom, in connection with the murder of lawyer Babar Qadri.
A police spokesman said Srinagar police conducted simultaneous searches at four locations, two located in Barzulla area, one in Brein, Nishat and one in Maisuma at the homes and offices of three lawyers.
Among these were the residences of lawyers Mian Abdul Qayoom, Muzaffar Ahmad and Manzoor Ahmed Dar which police say were raided as part of the investigation into Babar's murder. Mian Qayoom, who was among the lawyers arrested before the repeal of Sections 370 and 35A in August 2019, has served as president of the bar for nearly 20 years.
"All due process procedures were followed in the searches thus conducted in the presence of the executive magistrates. Assistant superintendent level officers personally supervised and directed these searches at all locations," police said in a statement.
Officers, however, seized digital devices, bank statements, property sales contracts and what they described as "suspicious books" during the search.
Qadri, who regularly appeared in news channel talks, was shot dead at close range by suspected militants on September 24, 2020, at his residence in Hawal district of Srinagar city, following a case under First Information Report (FIR) Number 62/2020 was registered at Lal Bazar Police Station under Sections of Indian Penal Code (IPC) 302, Arms Act 7/27 and Act 16.18 ,20,39 on illegal activities (prevention) (UAPA).
The lawyer was a known critic of the government as well as Hurriyat leaders and had often opposed Mian Qayoom in his activism. His murder sent shock waves throughout the region and many called it a chilling sign of the deteriorating situation in the region. Mian Qayoom, who was arrested multiple times in 2010, 2016 and 2019, survived an assassination attempt by unidentified gunmen in 1995.
Police have since indicted five defendants in the case who face trial.
"The searches were conducted during a further investigation into the case in which certain new evidence has come to light which has the potential to unravel the part of the conspiracy in this murder," police said.
Qadri's family hailed from rural north Kashmir, but migrated to Srinagar after being 'persecuted' by a government-backed militia – Ikhwan ul Muslimin – for his alleged links to the now banned Jamaat-e-Islami (JeI).