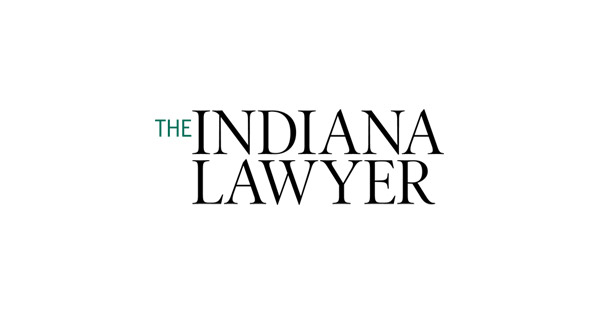 IndyBar: Indianapolis Bar Association responds to criticism from Marion County Criminal Courts
The Indianapolis Bar Association is aware of recent public statements made by Fraternal Order of Police #86 President Rick Snyder regarding the Marion County criminal justice system. These statements include specific references to the criminal history of Carl Roy Webb Boards II, the defendant charged with the murder of Elwood Police Officer Noah Shahnavaz. The death of Constable Shahnavaz is incredibly tragic and analyzing the root causes of this tragedy is critical to protecting our public safety officers. However, Mr. Snyder's inaccurate hyperbole in this case attacking the judiciary in this false and baseless way is simply counterproductive to that goal. Specifically, with respect to one of the defendant's previous convictions in Marion County, Mr. Snyder alleged that the defendant "was released following a lenient modified sentence from a Marion County judge. " in a recent press release. During a television interview, Mr Snyder further alleged that a Marion County judge "gave this convicted violent offender a modified lenient sentence and as a result, he was back on our streets…".
The clear conclusion that Mr. Snyder wants the public to draw from these statements is that – without a "Marion County Judge" – Constable Shahnavaz would be alive. Unfortunately, these statements are factually incorrect and the resulting inferences are dangerous. Since Mr. Snyder's claims regarding the defendant's sentence in Marion County are false, it behooves our organization to correct the record.
The public record in the case Mr. Snyder is referring to reveals that the sentence the defendant received from the court was neither lenient nor modified. As for leniency, the defendant received an enhanced sentence of 25 years following his conviction at the conclusion of his jury trial. The sentence imposed was close to the maximum allowed by Indiana law and the defendant did not receive a modified sentence. In fact, the court expressly informed the defendant that he would not grant his repeated request to modify the sentence. These facts stand in direct contrast to Mr. Snyder's irresponsible statements. Either Mr. Snyder reviewed the record and is aware of these facts (and consciously ignored them), or he chose not to review the record and recklessly made false allegations in a matter of serious public importance. Either alternative falls short of the expected standards for our community's conversation and discourse on public safety.
In the defendant's case, in April 2019, pursuant to Indiana Department of Corrections policies for offenders nearing the end of their incarceration term, the defendant was reviewed by both the Indiana Department of Corrections Indiana and Marion County Community Corrections for the Indiana community. Transition Program ("CTP"). CTP is a reintegration program operated by the Indiana Department of Corrections and various county-level community corrections agencies that, according to the Indiana Department of Corrections, is designed "to facilitate the successful reintegration of offenders returning to the community ". In the defendant's case, Community Corrections recommended that he be accepted into the CTP, and the court approved this application based on that recommendation.
Despite the inference of Mr. Snyder's statements, placement in CTP did not shorten the defendant's sentence. It simply allowed him to complete the required sentence under house arrest, not as an inmate of the Department of Correction. To be clear, even in the absence of placement in CTP, the defendant would still have been free of supervision in July 2022, because he would have served his entire sentence at that time. To reiterate this point, here are some key dates from the procedural record of the Respondent's case: (i) the Respondent entered the CTP in May 2019; (ii) the Defendant's originally scheduled release date from the sentence (if CTP had not been granted) would have been August 2019; (iii) the Defendant began his post-conviction parole period in August 2019 (after completing the CTP); and (iv) the defendant completed his post-conviction parole period in August 2020. The record shows the tragic events of July 31, 2022, which occurred nearly two years after the defendant was released from his post-conviction parole period. , clearly refuting Mr. Snyder's misrepresentation that the defendant's sentence and his eventual release from a prior conviction were related in any way to the defendant's behavior on July 31, 2022.
Mr. Snyder's attempt to draw a line between the tragic death of Officer Shahnavaz and the defendant's conviction in Marion County is not only inaccurate, it is dangerous. This would lead an uninformed person to conclude that the court in this case somehow showed leniency that resulted in the death of a law enforcement officer. Our community does not benefit from such reckless rhetoric.
IndyBar is making this statement in response to Mr. Snyder's inaccurate claims because, if not refuted, many may assume they are true.
Our Constitution grants individuals the right to free speech, and we encourage constructive conversation among community members about the justice system to better understand these issues and build on the important work done every day in our justice system. criminal justice. It is also important to note that our judges have an obligation to refrain from participating in this discourse when it could undermine and compromise the rights of individual litigants. Indiana judges are required by Rule 1.2 of the Indiana Code of Judicial Ethics "to act at all times in a manner that promotes public confidence in the independence, integrity, and impartiality of the judiciary, and to avoid irregularities and the appearance of irregularities". Judges and their judicial staff are prohibited from making public statements which "could reasonably be expected to affect the outcome or impair the fairness of a matter pending or imminent before a court or, to make any non-public statement that could substantially interfere with a fair trial or hearing."
Given the inability of our justice system to meaningfully respond to Mr. Snyder's proclamations, IndyBar has an obligation to do so. Public safety and justice are paramount to our members and the community as a whole. Unlike Mr. Snyder, we are bound by ethical rules that prohibit us from offering false narratives in the public sphere. Constructive and accurate criticism is fundamental to ensuring that our legal process works effectively for everyone in our community. At IndyBar, we provide a positive forum for respectful speech and education regarding the legal process, but in cases where an irresponsible person makes prejudicial statements that are patently false, we have a collective duty to attempt to correct the record. This is of fundamental importance as we work together to ensure fair and consistent justice is served in the Indianapolis community.
Note: No legal officer who is a member of the Indianapolis Bar Association participated in the discussions related to the creation of this statement, nor in its drafting.•