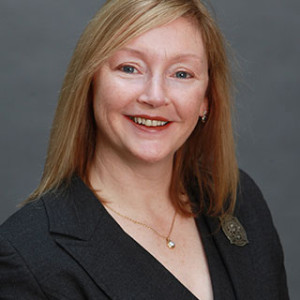 Immigration lawyers offer pro bono legal assistance to Ukrainian refugees
Immigration lawyers in Ireland have joined colleagues across the European Union in offering pro bono legal assistance to Ukrainians fleeing the Russian invasion.
The Immigration, Asylum & Citizenship Bar Association (IACBA) coordinates and invites practitioners to participate in an EU Register of Lawyers to assist immigration and refugee NGOs and civil society organisations.
The nature of this emergency assistance may relate to legal complexities relating to Temporary Protection Directive (TPD) immigration, applications for international protection or other issues relating to permission to enter and to stay in the state.
Expertise in many other relevant areas of law that may be of interest to newcomers, in an emergency, including social protection, housing, employment and education law.
Maura McNally SC, President of the Bar Council, said: "This initiative aims to serve NGOs and those on the front lines of this invasion; help their ability to cope with what is becoming the biggest exodus from Europe since World War II.
"Lawyers used to contribute to the war effort then, and are doing so again in hopefully a meaningful way."
Denise Brett SC, President of the IACBA, said: "A crisis like this, which sees the sudden large-scale movement of millions of people following an invasion, calls on all of us to contribute in every way. possible.
"As expert lawyers in some of the key legal areas of concern to anyone fleeing conflict and seeking safety in Ireland, the IACBA, through the Bar of Ireland and the Council of Bars and Law Societies of Europe (CCBE), is ideally placed to help.
"More recently, Ireland joined Ukraine on the list of visa-free countries to travel to that state, which is a big help for immigrants. The state has also activated the Temporary Protection Directive which provides a new avenue through which significant assistance can be offered by Ireland.
"Together with our panel of volunteer practitioners, together with our European colleagues, relevant migrant and refugee organisations, we hope to be a resource for those fleeing the invasion and considering refuge in Ireland."
Lawyers can participate and offer legal assistance on an urgent pro bono basis by providing their contact details and area of ​​legal specialization and any language skills to [email protected]
Partner NGOs and EU Bars and Law Societies will have a resource of expert advisers at their disposal to help those fleeing the Ukraine crisis looking for special help to come to Ireland.
When an NGO or Bar registers a case, it will be triaged and assigned to one of the volunteer lawyers who will then be the primary contact for an individual's case.