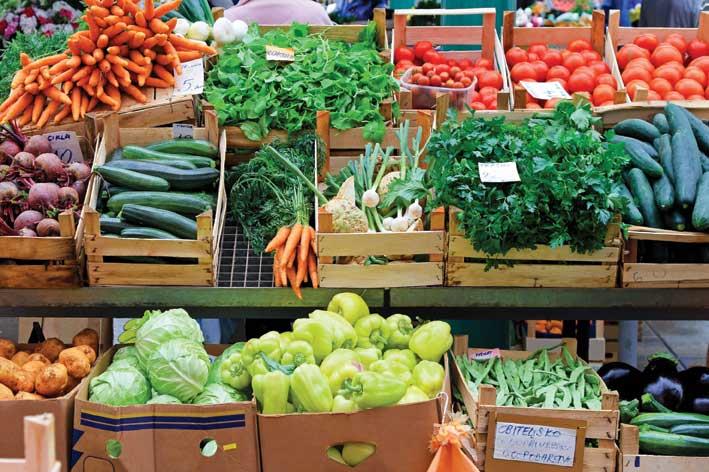 Government offers legal assistance to farmers threatened with eviction
The Ministry of Agriculture, Fisheries, Food and Animal Rights will assist farmers facing eviction from privately leased farmland by providing technical and legal support to ease the financial burden of the actions in justice and court cases.
These services will be provided through the Ministry's Agricultural Advisory Services (AgriConnect).
"The government believes that the agricultural sector is essential for the country and plays a multifunctional role, ranging from food production to environmental conservation. In this regard, the government has a duty to support the agricultural sector through policies that guarantee the continuity of agriculture and ensure an adequate level of income for farmers, which is why this initiative has been proposed with others to follow, "the agriculture ministry said in a statement.
In the judgment of the Constitutional Court of 23 November 2020 in the names "J&C Properties Limited vs Nazzareno Pulis et al.", The Constitutional Court concluded that the Law on Agricultural Leases (Relocation) (Chapter 199) violates the fundamental rights to enjoyment of the property and due hearing of the owner. As a result of this condemnation, agriculture is threatened by the possible eviction of farmers from privately leased land.
The government considers that the Agricultural Leases Act aims to ensure that agricultural land is cultivated and not converted to non-agricultural uses such as recreational activities,
Farmers registered with the Directorate of Agriculture who have been threatened, ordered to evict or taken to court by the owner can benefit from this initiative. Requests for assistance in obtaining related technical or legal advice can be made by contacting AgriConnect at 21804981/2/4 or by e-mail at [email protected] or by visiting one of the offices in Mellieħa, Qormi, Żabbar or Victoria, Gozo.
"Farmers involved in ongoing legal cases, those who have been informed of a legal case or those whose landlord has not accepted the annual rent can benefit from legal assistance to represent them in court. The ministry will also help file the rent in court on their behalf.