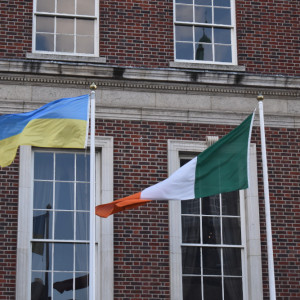 Foreign lawyers invited to join the Bar Association of Ukraine
Foreign lawyers have been invited to join the Ukrainian Bar Association (UBA) to show their support for the legal profession in this war-torn country.
Lawyers around the world can become "international participants" for €200 per year to "join our cause and help us continue our activities".
International participants will receive regular updates in English on UBA activities and materials; access to information on Ukrainian lawyers; a free ticket to one of UBA's international conferences; and an opportunity to consult UBA committees on matters of Ukrainian law or practice.
Viktoriia Krasnova, UBA's chief operating officer, told the English Official newspaper"By joining UBA and paying an annual membership fee, international participants will enable us to continue our mission of resisting aggression against Ukraine on a legal level."
The UBA is struggling because "the membership fees, conferences and law firm partner contributions that used to form the UBA budget have now all ceased to exist," she added.
An international membership will allow the UBA to grow "into something bigger…an international, multinational community of lawyers with a stronger voice, speaking multiple languages", she said.