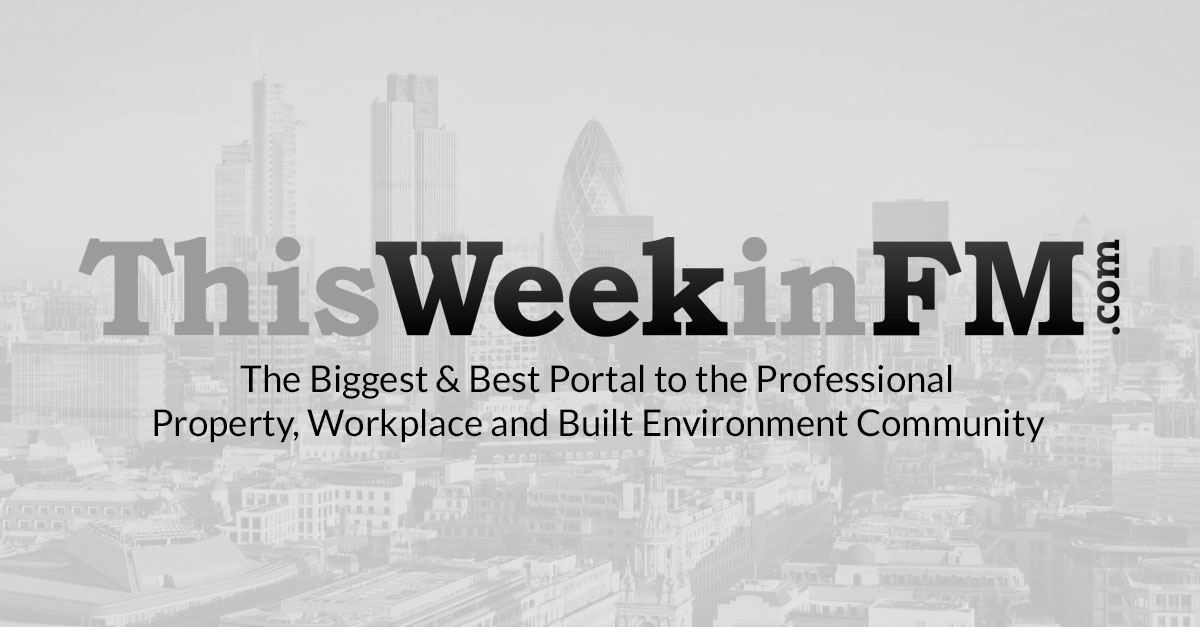 Creation of a flexible law firm
June 08, 2022
With real estate being one of the highest costs for law firms after salaries, how can business leaders create valuable space where legal professionals actually want to work?
According to the office design company Oktra, lawyers are expected to bill an average of 1,500 to 2,000 hours per year. And even with the rise of hybrid work models, any modern law firm must have appropriate spaces to meet with clients and colleagues. An additional challenge is that this space must be able to facilitate both collaborative group work and discreet meetings.
As Barbara Dunn, Principal and Studio Manager at peoplesays: "Lawyers can work one-on-one in small chat rooms or even from home, but it's essential that the legal workplace of the future supports the kinds of interactions and collaborations that don't work. not well from a distance."
Studio Reaktor, a Prague-based architecture firm, was commissioned to do just that.
See the video

>
Studio Reaktor has flipped the old, well-worn cliché of a dark, stuffy law office with shag rugs and leather club chairs.
Their client, Allen & Overy, has 44 offices worldwide and wanted a refined space for lawyers, who need breakout rooms and teamwork spaces and who often work from home, but need frequent access to modern technology. A space that reflects today's legal practice – a service that is often only part of the complex advisory services offered to start-up projects, large acquisitions or small IT revolutions.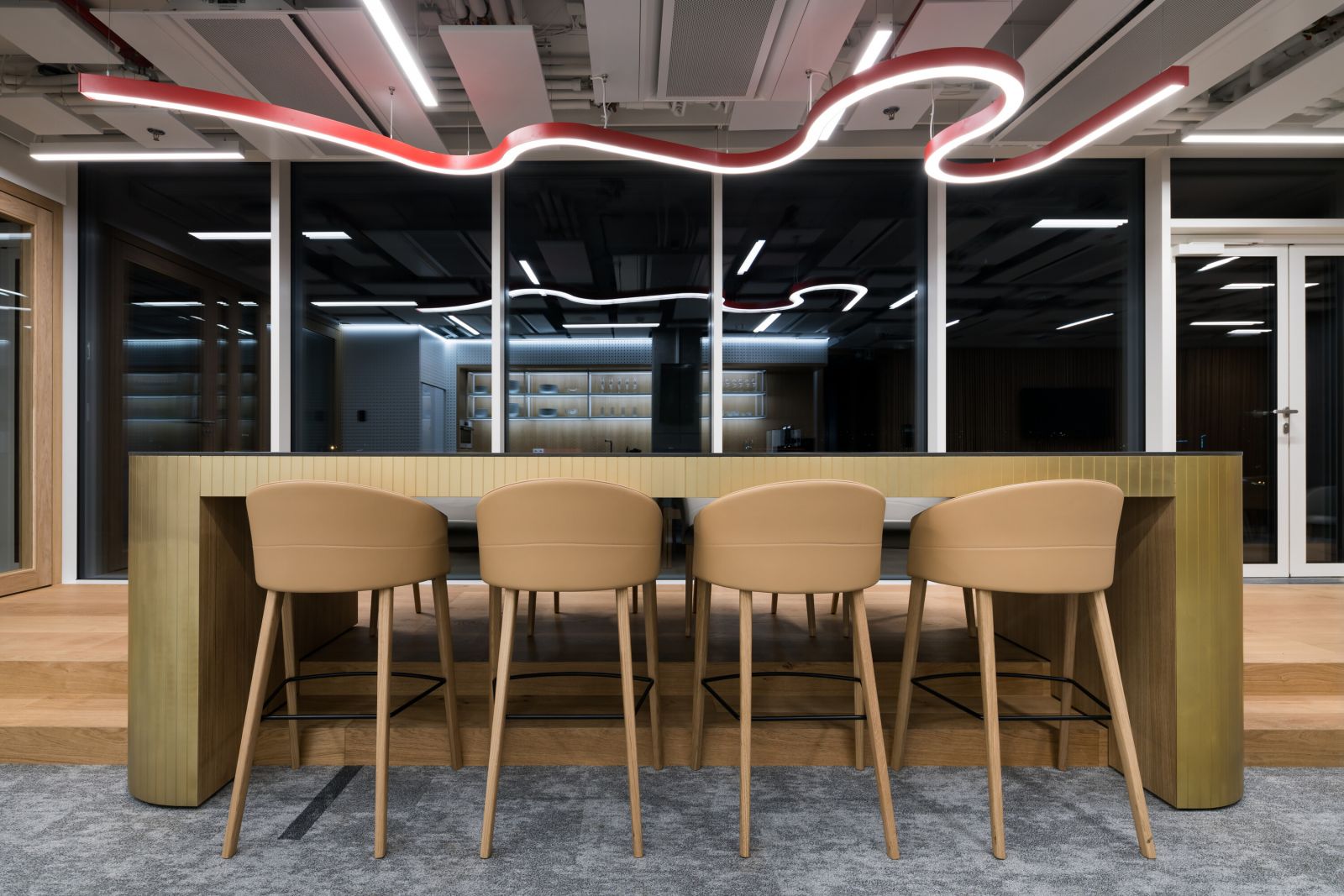 Image: A photograph showing a high table and stools. Image Credit: http://studioflusser.com/en/about/
Post-its as design inspiration
Another design inspiration was the process of coming up with a contract and the act of studying precise legal wording. The use of highlighters and post-it notes when writing the contract inspired the wayfinding system of the office, paving the way for individual rooms.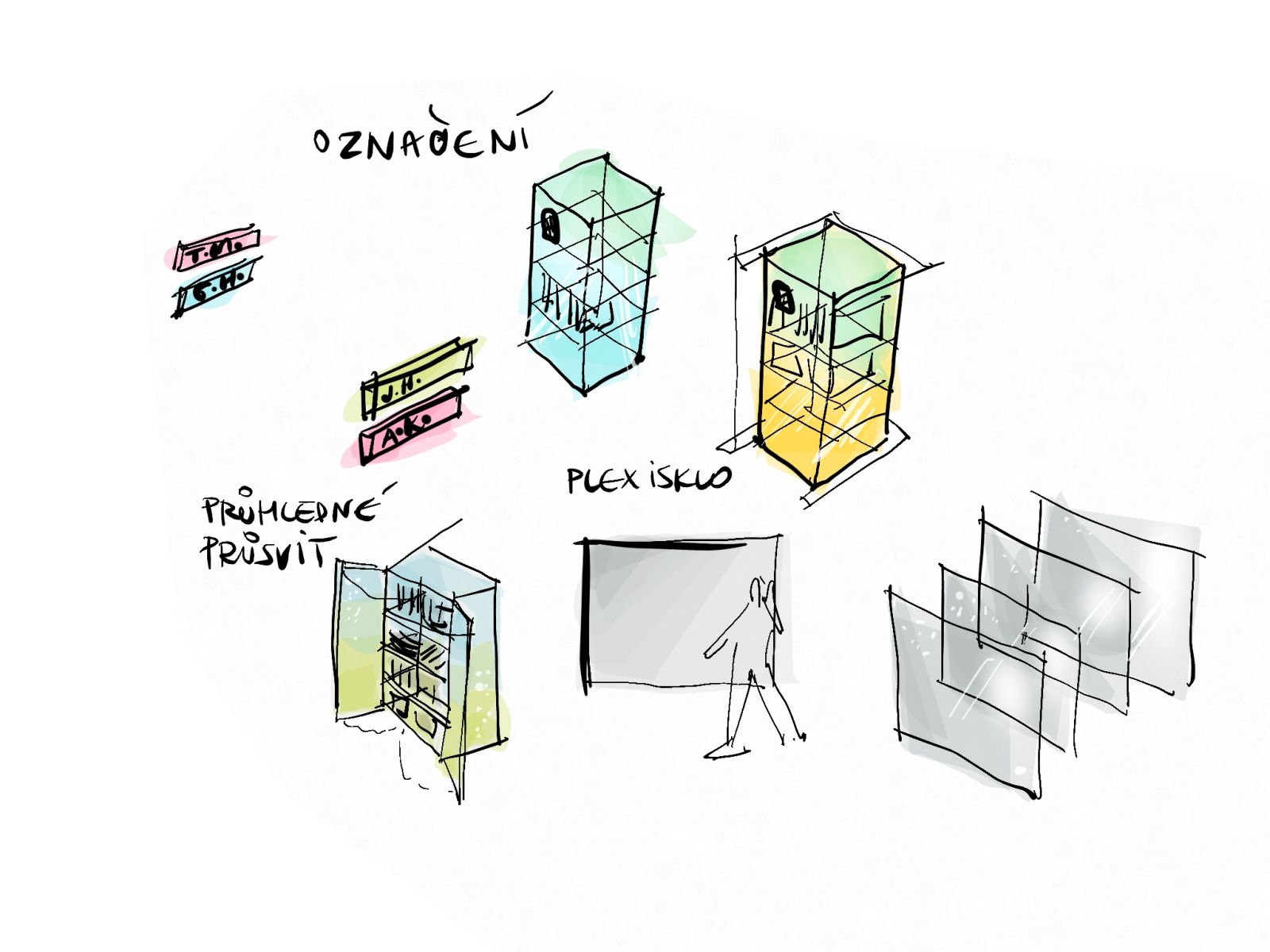 Image: A rendering showing several pencil drawings of cabinets and windows. Image credit: www.studio-reaktor.com
Corners as meeting spaces were also very important. In the middle of the offices, around the vertical circulation core, the designers placed the "Cloud".
Image: A rendering showing a floor plan, with the "cloud" in the center. Image credit: www.studio-reaktor.com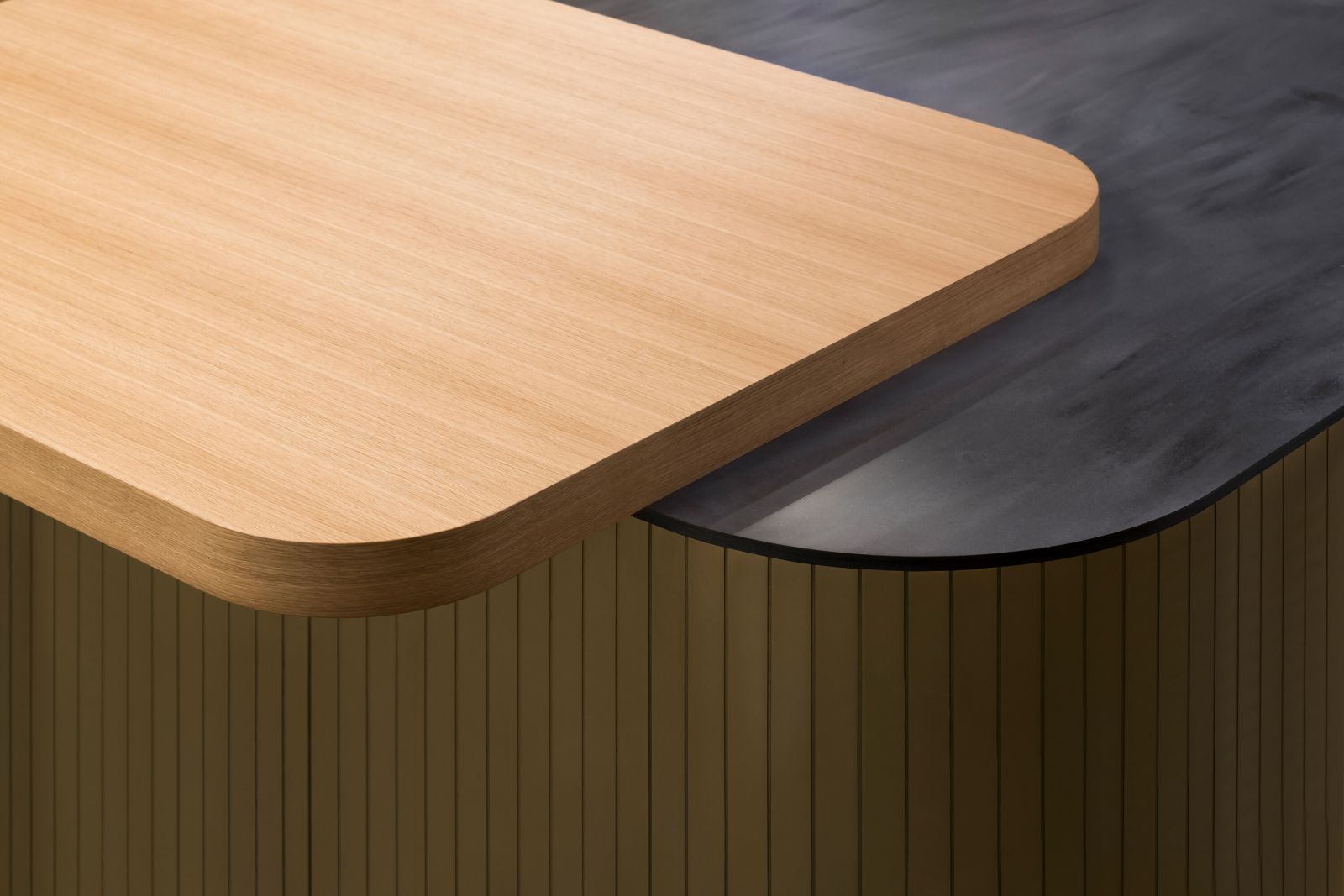 Image: A photograph showing the rounded corners of office spaces. Image credit: http://studioflusser.com/en/about/
All photographs are credited to http://studioflusser.com/en/about/. Drawings are credited to www.studio-reaktor.com. An additional word is credited to Jakub Heidler and Jan Kačer.
Article written by Ella Tansley | Published on June 08, 2022
To share
---
---
Related Articles
Leeds Development is the first outside London to achieve NABERS 5-star target
A new development in the heart of Leeds, 11 & 12 Wellington Place, has been officially confirmed as one of the UK's most sustainable office buildings. With a…
Read the full article
Industrial design – Bratislava's heating plant turned into a coworking space
The Jurkovič heating plant was a central element of the industrial center of Bratislava and has been completely renovated to preserve as many elements of industrial design…
Read the full article
High Performance Buildings – November Roundup
This month we round up the most innovative residential properties. Our homes have taken on a new role in our lives. Several confinements and the work of…
Read the full article
Post-COVID work – What future for coworking spaces?
During the first nationwide lockdowns, coworking businesses suffered losses along with several other businesses, but what is the future of these flexible businesses…
Read the full article
How should I work?
A survey of 2,000 employees found that just over half don't describe their employer as a good communicator, and 70% disagree that their employer is…
Read the full article
High Performance Buildings – May Roundup
This month's Top Performing Buildings roundup takes a look at the Crown Palace property portfolio in and around London as we prepare to celebrate the Queen's…
Read the full article
Employment engagement is now a top priority
Employee engagement is now the top priority for global companies and nearly two-thirds are investing in their offices, according to a new global survey by ISS. The…
Read the full article
Google opens new sustainable campus in Silicon Valley
Google has announced the unveiling of its new office campus in Silicon Valley, the Bay View Campus. Designed by Bjarke Ingels Group (BIG), Heatherwick Studio and…
Read the full article
Five ways to review your property for flexible working
For those still in doubt: flexible working is the future, not a fad, says Karl Breeze of Matrix Booking. In this opinion piece, Karl outlines his recommendations…
Read the full article
High Performance Buildings – April Roundup
This month's Top Performing Buildings roundup features the shortlist of the RICS Awards 2022. The RICS Awards spotlight the most inspiring initiatives…
Read the full article
---