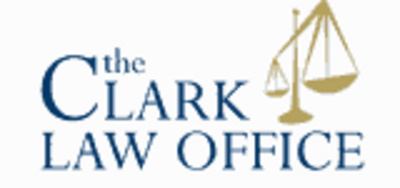 Clark Law Firm Experienced Personal Injury Lawyer In Lansing To Deal With All Kinds Of Personal Injury Cases
Lansing, Michigan – Clark Law Firm is one of the leading personal injury law firms in the region. The personal injury attorneys at the law firm have dealt with numerous personal injury cases in the past and have had several positive results. The Clark Law Office and its team of personal injury lawyers are dedicated to making personal injury claims as easy as possible for victims of injuries and accidents.
Law firm spokesperson David M. Clark, speaking on their legal services, noted that accident victims can expect to work with a team of dedicated lawyers who will treat their cases as if it was the only one the law firm is working on. David M. Clark notes that each case handled will have the full support of the law firm and its lawyers to achieve the best possible outcome.
David M. Clark added, "We are proud of our hard-earned reputation as successful trial lawyers serving Lansing and throughout Michigan over the past 30 years. High quality work, dedication and extensive courtroom experience enable the attorneys at the Clark Office to provide you with unique trial capabilities and in-depth knowledge of Michigan personal injury and negligence laws. Whether you've been in a car or motorcycle accident, injured yourself on the job, or suffered medical malpractice, you can count on us to work hard for you.
The Clark Law Office personal injury lawyer is flexible, friendly, compassionate and always ready to help. Accident victims can report to the law firm or request an appointment outside the office. Lansing's personal injury lawyers can travel to meet with the accident victim to discuss their injury case and provide the necessary legal assistance. At the first free consultation meeting, accident victims will get to know the lawyers handling their case and will have the opportunity to ask as many questions as possible about their case.
Lansing's auto accident lawyer will carefully investigate each case, separate the evidence piece by piece, determine the party at fault, and come up with an appropriate legal strategy to improve the odds of winning the desired amount in compensation. With The Clark Law Office, accident victims will benefit from a contingency fee legal service where they do not have to prepay for their legal representation. The Clark Law Firm does not accept payments until every case handled has been won and compensation has been awarded.
The Clark Law Firm deals with all kinds of personal injury cases including motorcycle crashes, pedestrian crashes, car and truck crashes, medical malpractice, slip and fall accidents, and more. Again. Visit the lawyers at 910 W Ottawa St, Lansing, MI, 48915, or make an appointment by phone at (517) 575-8131. For more information, visit their website.
Media contact
Company Name
Clark Law Firm
Name of the contact
David M. Clark
Telephone
(517) 575-8131
Address
910 Ottawa Street West
City
Lansing
State
MID
Country
United States
Website
https://theclarklawoffice.com