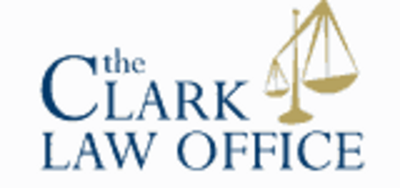 Clark Law Firm, a Lansing Personal Injury Lawyer, Provides Personalized Legal Services in MI
Lansing, Michigan: The Clark Law Firm provides personalized legal services to accident victims in Lansing. Whether the client was injured in a car or motorcycle accident or injured on the job, the law firm assists with taking witness statements, conducting reconstruction investigations, and developing negligence theories. The company also responds and deals with the insurance company, giving the victim time to focus on recovery. If the client is unsure of the processes, the law firm advises them on the finer details.
One of the practice areas of the firm is the representation of road accident victims, whether they were involved in a rear-end, head-on, hit-and-run, side impact, rollover, drunk driving or an accident at an intersection. The Lansing car accident lawyer helps the client understand what happened by calling witnesses, gathering information and reviewing police reports. Other services include initiating the claims process and helping the customer understand the do's and don'ts, such as knowing when not to talk to the adjuster.
The Clark Law Office Personal Injury Lawyer also offers legal services to clients injured in a motorcycle accident, especially if the accident resulted from the offending party not traveling at a safe speed or improperly changing lanes. In addition to representing the client in court and negotiations, the team guides them through the law and established processes, as Michigan No-Fault law is unique, with many exceptions. In addition, the team helps the client to coordinate discussions between no-fault insurance and their health insurance.
Additionally, The Clark Law Office represents clients injured in truck accidents, which in addition to causing serious injury and sometimes death, have complicated laws. To protect the interests of the client, truck accident attorneys build cases based on federal and state laws governing trucking. The team also helps the client to determine the responsible party and the value of the accident case based on the severity of injuries, level of trauma, incapacity for work and available insurance.
The Lansing-based law firm also offers legal services to social security, dog bites, medical malpractice, and slip and fall victims. Like other practice areas, each category has unique laws, compensation limits, and deadlines. To ensure that the client's interests are protected, the law firm builds a solid case based on the stipulated laws, accident details and extent of injuries. They also advise victims on various factors, such as how to handle communications with other parties and whether to engage the liable party's insurance company.
The law office is located at 910 W Ottawa St, Lansing, MI, 48915. Clients interested in the services of a personal injury attorney can contact the team at (517) 575-8131 or visit the Clark Law Office for more information.
Media Contact
Company Name
The Clark Law Firm
Contact Name
David M. Clark
Call
(517) 575-8131
Address
910 Ottawa Street West
Town
Lansing
State
MID
Postal code
48915
Country
United States
Website
https://theclarklawoffice.com/