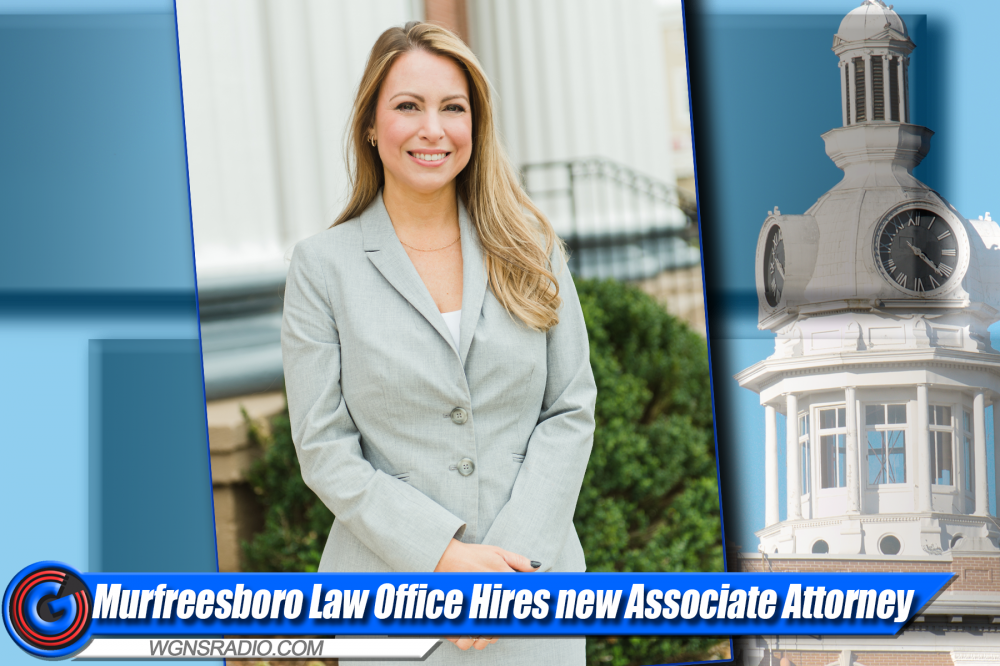 Business and Law: Murfreesboro Law Firm Hires Lauren Bowers as Associate Lawyer
Above: Lauren Bowers with the Rutherford County Courthouse in the background
(Murfreesboro, Tenn.) – The Law Office of W. Scott Kimberly, located in the historic Smith & Sellers building in the Murfreesboro Public Square, is pleased to announce the addition of Lauren Bowers as associate attorney . Bowers will assist the firm with litigation and trial defense, focusing on criminal defense and family law.
Bowers is a 2021 graduate of Belmont University College of Law, where she served as a criminal law research assistant, articled at the Rutherford County District Attorney's office, and served as vice president of the Criminal Law Society. Prior to earning his law degree, Bowers spent several years working in the legal field, including for the Clerk of Rutherford County Circuit Court, the Clerk of Davidson County Juvenile Court, and the Law Department of the HCA company. "We are thrilled to add Lauren to our team," said Scott Kimberly, Murfreesboro attorneywho founded the office in early 2015. "She has incredible work in the legal community and a deep passion for advocacy, which is an asset to this firm."
Scroll down to continue reading…
Continued…
Bowers is originally from Middle Tennessee and has lived in Murfreesboro since 1999, when she enrolled at Middle Tennessee State University. Bowers is a proud alumnus of MTSU, where she was a member of the Kappa Delta Sorority and played in the Band of Blue.
The Law Firm of W. Scott Kimberly PLLC is an award-winning law firm located in Murfreesboro Public Square specializing in criminal defense, family law and personal injury.
The Law Firm of W. Scott Kimberly PLLC
Phone: 615-890-1099